The Paper Store Coupons
Deal
Save As Much As 50% On Vera Bradley Products
$ Off
Spend $100, get $25 off at The Paper Store
Click to copy & open site
% Off
Save 25% on Snowman Door Draft Stopper
% Off
15% Discount On Every Purchase
Click to copy & open site
% Off
Get A 15% Discount One Product
Click to copy & open site
% Off
75% Discount On Closeout Style Items
Click to copy & open site
Free Ship
Free Delivery On All Orders Of $75
Click to copy & open site
% Off
Take 20% Off Of Your Entire Purchase
Click to copy & open site
% Off
Get 20% Off On Online And Off Orders
Click to copy & open site
% Off
Take 10% Off On All Vera Products (Not Including Sale And Clearance Merchandise)
Click to copy & open site
% Off
Enjoy Upwards Of 50% In Savings On Chamilia Retired Beads
Deal
Hollis Hayes Silver Paw Print Beaded Bracelet For No More Than $28
Free Ship
Special Offer – Free Ground Shipping On Your Purchases Of $75
% Off
Save 50% When You Buy Select Sale Charms
% Off
Save With A 30% Discount On Vera Bradley Preppy Poly Marlo Satchel In Toast
Deal
Chamilia Candy Cane Charm Starting At Only $55
Deal
Chamilia Mistletoe Charm Gift Set Starting At Only $99
% Off
Save 50% On All Orders With This Coupon Code
% Off
Get 20% Off On Specific Sands Alive Merchandise
Shopping Tips:
• Customers hoping to save up to 50% or more off of traditional prices will want to visit the SALES section of The Paper Store website.

• Customers can sign up for the free newsletter program published by The Paper Store and begin using the instant coupon codes, savings offers, and other discounts they receive through email campaigns immediately after they start to receive them. Most deals are shipped out on a weekly basis, but other surprise offers are going to pop up regularly from time to time as well.

• Routine discounts are going to be made available through social media. These deals are surprise offers and are unpredictable in nature.
Posts You Might Be Interested In:
For some people, the car is a necessary and unavoidable expense. However, keeping a car is not precisely cheap. Besides purchase, maintenance, and insurance, a car is expensive due to the high cost of…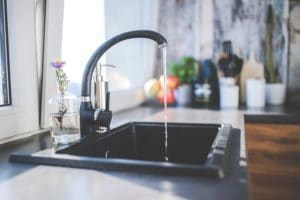 There are many ways to save water that will not force you out of your comfort zone and still help you keep more money in the wallet. Saving water is something you should consider…
About:
The Paper Store features a decadent catalog of women's items, footwear, clothing, spa and perfume items, sport products and more. Additional features of this store include its baby products, fit for newborns, babies and children. Customers can consolidate their shopping by choosing both clothing and home decor items from this shop. The Paper Store lives up to its name, selling an elegant collection of paper products, books, calendars and hallmarks. Along with seasonal deals and styles, women can purchase vibrant and professional thank you notes, agendas, journals, invitations and letter sheets. The books, calendars and hallmarks make unique and appropriate gifts for every occasion.