Stonewall Kitchen Coupons
% Off
Save 25% on No Added Sugar Collection
% Off
Enjoy the Holiday Collection at 35% Off
% Off
Maple pumpkin butter is up to 10% off
Click to copy & open site
$ Off
Save $2 on your purchase
Click to copy & open site
Deal
Stonewall Kitchen Collection Products – Featured Here
Deal
Stonewall Kitchen Grill Sauce Caddy For $23.99 From $29.95
Deal
Super Reduced Daily Holiday Deals
Deal
Jellies and marmalades available from Stonewall Kitchen
Deal
Great ideas for gift occasions of all kinds
Deal
Deal
Deal
% Off
Take 40% On Holiday Boxed Breakie Sets
% Off
Get up to 52% off of featured gifts
Shopping Tips:
● Check out a variety of offers in the Barn Sale page. Savings can reach up to 50% for both Food Sale Items and Home Sale Items. You can also filter through sale items by price, starting with the $0.00 - $9.99 category, in order to find products within your budget.

● Save 10% on the featured Product of the Month, usually found midway down the homepage, on the right side.

● Stonewall Kitchen periodically offers contests and sweepstakes for patrons to win free trips and food items. Look out for these opportunities to enter on the homepage.

● For corporate functions, you may want to access the Corporate Gifts section, which provides information on how to coordinate orders for professional events. As part of the Corporate Gifts program, you will also between a 15-25% discount for pricing between $10,000, with orders over $10,000 requiring you to call for pricing details. See the site for more information.

Posts You Might Be Interested In:
Cutting $500 of your monthly expenses may seem difficult at a first glance, but when you think that this means saving just an average $16 per day, you realize that you can actually do…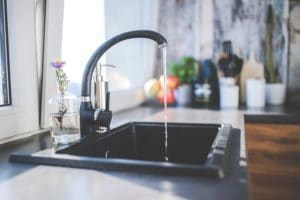 There are many ways to save water that will not force you out of your comfort zone and still help you keep more money in the wallet. Saving water is something you should consider…
About:
Stonewall Kitchen is a specialty food retailer that offers some truly unique items. You can shop for jams, jellies, and special types of butter that can't simply be found anywhere else. Use Stonewall Kitchen to stock your kitchen with items like Wild Maine Blueberry Jam, Spicy Corn Relish, Horseradish Aioili, Dark Chocolate Sea Salt Caramel, and many others. The items from Stonewall Kitchen can also make for an ideal gift for friends, family, business occasions, birthdays, and anything else you can possibly imagine. This retailer offers a huge catalog of items that are gluten-free. You can purchase a collection of items to make for a truly attractive gift basket opportunity.