ShowTime Store Promo Codes
% Off
15% Off Select Poster Bundles
% Off
Receive 10% off on sale items
Click to copy & open site
% Off
Receive 15% off your purchase
Click to copy & open site
% Off
Save 20% on $50 or more
Click to copy & open site
Free Ship
FREE delivery on $39+
Click to copy & open site
Free Ship
Free Delivery On All Purchases
Click to copy & open site
% Off
20% off on clearance items
% Off
Save 20% on Ray Donovan
Click to copy & open site
% Off
Save 20% on List Prices for Selected Gifts for Dad
Click to copy & open site
% Off
Save 20% on All Penny Dreadful Items
Click to copy & open site
Deal
Only Sixty-Five Bucks
Click to copy & open site
% Off
Entire site reduced by up to 30%
Click to copy & open site
% Off
The more you order, the more you save – Discounts of up to 30% off
$ Off
Get $10 Discount On All $50 Purchases
Shopping Tips:
• Take advantage of special deals, exclusive offers, and private promotional coupon codes by signing up for the free email newsletter membership program Sho.com provides. Members will be able to take an instant 10% off of their first order just by signing up for this account.

• Special offers and promotional deals will be advertised directly on the Sho.com homepage. Check back regularly to find inside information about these special offers. Seasonal sales events and other discounts will be displayed here.

• Follow the Sho.com company on social media to unlock social only coupon codes and FLASHDEALS that aren't going to be advertised anywhere else.
Posts You Might Be Interested In:
Being a billionaire is one of the most common fantasies in the world, but many of the world's richest people live as though the billions in their accounts don't mean so much. Oddly, billionaires…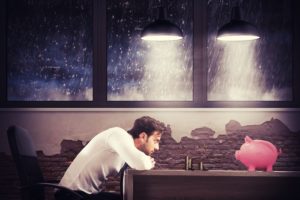 57% of Americans have less than $1,000 in their savings accounts, according to a 2017 survey by GOBankingRates. Although each person has different needs and it is difficult to establish the adequate dollar amounts…
About:
The official website for the premium television channel Showtime, visitors to this site will have the opportunity to learn more about television programs and movies that are currently being shown on the premium channel as well as have the chance to purchase officially licensed merchandise. The online shop is full of apparel, posters, and collections of Showtime movies and original programs, as well as collectibles that aren't available anywhere else. Visitors will also have the opportunity to sign up for this premium content channel via their television service provider, though they will be redirected and encouraged to contact their television provider customer support desk before they are able to do so.