See's Candies Coupons
Deal
Nuts & Chews Starting At $11.10
Deal
Custom Boxes Available From See's Candles
Free Ship
Free Shipping Sitewide on $79 or more
Click to copy & open site
Free Ship
Free Shipping Sitewide on $65 or more
Deal
Special deals and offers when you subscribe to their newsletter
Free Gift
Get free lollipops with every order of $10 (and up)
Click to copy & open site
Free Gift
Get Your Free See's Candies Catalog
Deal
See's Candies Yummy Candy Offers
Deal
Sees Candies: Gifts Below $10
Deal
Deal
Purchase candy for less than $25
Deal
Purchase chocolates for less than $50
Deal
Learn more about the Sweet Summer Lovin' Treats and Gifts available right now
% Off
Get 15% off when you buy 2+ of the same item
Shopping Tips:
● See's Candies will replace your product if you are not satisfied. You can return your items to a local store or ship it back to the company.

● Limited-time free shipping offers are occasionally available, so check to see if any are live before finalizing your purchase. Normally, shipping begins at $7.95 for orders up to $25 delivered at the standard rate and increases from there.

● Check out the Group Discounts page to save as much as 22% off normal list prices.

● Shipping for all purchased $25 gift cards is free, delivered separately from candy orders.

Posts You Might Be Interested In: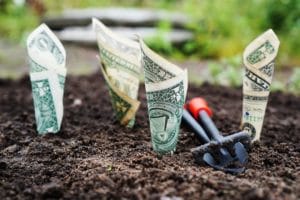 Making money is a priority for most people, but as important as making money is to know how to spend them. From college students who have to manage their finances for the first time…
Cutting $500 of your monthly expenses may seem difficult at a first glance, but when you think that this means saving just an average $16 per day, you realize that you can actually do…
About:
See's Candys is a candy store that offers a wide range of candy and treats. Visitors can navigate the site by using the links on the left hand side of the homepage. The visitors can shop by occasion or category by using the links. There is a fundraiser banner at the bottom of the homepage. There is a tab at the top of the homepage that offers group options. There is also a tab for business gifts. There is a shop locator tab that can help visitors to find shops that are local to them. Sees Candys also has international locations as well.