Priceplunge Coupons 2020
Deal
Bluetooth Wireless Speakers Starting At $4.99
Deal
Indoor Surveillance Camera For Only $17.99
% Off
Save 5% On All Orders
Click to copy & open site
% Off
5% Off Sitewide
Click to copy & open site
% Off
5% Off Sitewide
Click to copy & open site
% Off
Save 10%
Click to copy & open site
% Off
Save 10%
Click to copy & open site
% Off
Save 5%
Click to copy & open site
% Off
Save 5%
Click to copy & open site
% Off
Save 5%
Click to copy & open site
% Off
5% Off
Click to copy & open site
% Off
5% Off On $15+
Click to copy & open site
Free Ship
Free Delivery On $50+
Click to copy & open site
$ Off
Save $5 On $35+
Click to copy & open site
$ Off
Save $5 On $35+
Click to copy & open site
$ Off
Save $5
Click to copy & open site
$ Off
Save $5 On $35+
Click to copy & open site
Deal
$17.99 For Indoor Security Cameras
Deal
Deal
Get The Priceplunge Coupons and Deals:
Price Plunge is an online site dedicated to individuals that are interested in taking advantage of deals for their everyday shopping needs. They have a variety of different deals for different products ranging from healthcare items to electronics. Every day they showcase a new deal that is an item substantially marked down from its regular retail price. All of the deals will eventually expire and/or sell out so customers only have a certain amount of time to take advantage of the low prices. They have games, unique fun items, bags, cases, home goods, and electronics available for sale on their site.
Shopping Saving Tips:
● You can earn Plunge Points for every order you place. Every hundred points are equivalent to $1 credit, redeemable towards discounts on your next purchase.

● Since deals are updated on a daily basis, in general, you won't need coupon codes to get discounts from PricePlunge—you just have to watch out for its featured item.

● You can browse through PricePlunge's Past Deals to get a pattern of the items the site usually features. In turn, you can get an idea of what to watch out for in the future.
Posts You Might Be Interested In: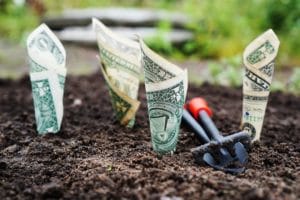 Making money is a priority for most people, but as important as making money is to know how to spend them. From college students who have to manage their finances for the first time…
Cutting $500 of your monthly expenses may seem difficult at a first glance, but when you think that this means saving just an average $16 per day, you realize that you can actually do…