Invitation Consultants Coupons
Free Gift
Get Complimentary Shipping When You Spend $99 Or More
% Off
Receive 30% off your purchase
Click to copy & open site
$ Off
$5 Off On $50+
Click to copy & open site
$ Off
$10 Off On $100+
Click to copy & open site
Free Ship
Free Delivery On All Purchases
% Off
Get 10% in savings for $99+ orders
Click to copy & open site
$ Off
Take 10% off of an entire order
Click to copy & open site
Free Gift
Sign-up for a free account today
Deal
Purchase Singular Moving Annoucement/Address Change Cards
Deal
Deal
Personal Holidays Parties Invites
Deal
Inexpensive invitations for upcoming holiday parties
Deal
Deal
Gift stickers are starting at $.48
Shopping Tips:
● The homepage occasionally features a variety of special promos, which have previously included seasonal sales and free coupon codes.

● Check out the Sale page to take advantage of numerous ongoing deals. In the past, these have included discounts of up to 20% off on selected products.

● The company usually offers free US shipping for orders that reach a minimum purchase value. In the past, these have included orders worth over $99. This offer seems ongoing, but may be discontinued or modified at any time.

● The company occasionally offers incentives for subscribing to its newsletter. In the past, these have included discounts worth up to $10 off.

● Connect with the company on social networks like Facebook and Twitter to receive timely updates on occasional sales and free coupon codes.

Posts You Might Be Interested In: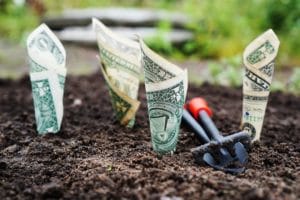 Making money is a priority for most people, but as important as making money is to know how to spend them. From college students who have to manage their finances for the first time…
For some people, the car is a necessary and unavoidable expense. However, keeping a car is not precisely cheap. Besides purchase, maintenance, and insurance, a car is expensive due to the high cost of…
About:
Invitation Consultants offers custom designed invitations and stock invitations for a wide range of events. They also offer a wide range of holiday cards and stationary. Visitors can navigate the site by using the tabs at the top of the landing page and on the left hand side of the landing page. There is a toll free number to contact customer care with questions. There is a search box at the upper right hand corner of the homepage that allows visitors to search for specific items. There are periodic discounts available via the scrolling banner at the top of the homepage.