Designcrowd Discount Codes
$ Off
Save Up To $100 On New Designcrowd Design Contests
Click to copy & open site
$ Off
Up To $100 Off On Designs
Click to copy & open site
% Off
90% Savings on Design Posting Fees
Click to copy & open site
Free Gift
$10 Posting Fees
Click to copy & open site
$ Off
$75 Off design projects
Click to copy & open site
$ Off
$110 Off During The Mid-Year Mayhem Sale
Click to copy & open site
$ Off
$100 Off With Semi Annual Sale
Click to copy & open site
Free Gift
Get a free gift with your order
Deal
Special offers with email sign up
% Off
Get 30% Off on Graphic Design Project Fees
% Off
Save 50% on Design fees
Click to copy & open site
$ Off
Save up to $100 on design projects
Click to copy & open site
$ Off
Get $65 Discount On Design Projects
Click to copy & open site
Deal
Register Your Free Account Today!
Deal
Graphic design projects crowd sourced for convenience
Deal
Have a book cover designed professionally
Deal
Choose to work with graphic design professionals (more than 150,000 of them) to crowd source your new design project
Deal
Banner ad design from professionals
% Off
Enjoy 90% Design Posting Costs
Shopping Tips:
● Jobs may be posted as "Design Contests," open calls for a single design; or as "Freelance Jobs," portfolio calls for a project or series of projects. The baseline posting fee is $30 for a Design Contest, and $10 for a Freelance Job, and the budget is deposited in advance.

● Coupons will frequently offer discounts on posting fees, which may range from 15% off to completely free.

● DesignCrowd's Money Back Guarantee will refund your budget within 30 days if a project is unable to be completed to your liking.

Posts You Might Be Interested In: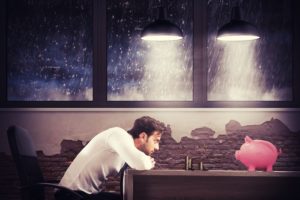 57% of Americans have less than $1,000 in their savings accounts, according to a 2017 survey by GOBankingRates. Although each person has different needs and it is difficult to establish the adequate dollar amounts…
There are various powerful reasons why many people choose to live or retire abroad. Besides the change of scenery and the chance to experience a new culture, the possibility to live in a place…
About:
DesignCrowd gives you the ability to connect to a wide variety of designers, in order to realize the final results for your particular project. This unique website gives you the ability to browse an array of categories, designers, and jobs, in order to find the solution you are looking for. You can get started in a matter of moments, and you even have the ability to establish and stick to your own budget. Whether you are a designer along the lines of graphic, web, logo, or anything else, or if you are someone who is looking for a creative design professional to help you, DesignCrowd can provide connections and information.