Coursesmart Coupons
Deal
Check Out The Vitalsource Sampling Platform
Deal
% Off
5% Off Sitewide
Click to copy & open site
% Off
Save 5% On Ebooks
Click to copy & open site
% Off
16% Off
Click to copy & open site
$ Off
Save $5
Click to copy & open site
Deal
Get A Total Of 8% Off Of Your Order
Click to copy & open site
% Off
Up To 60% Off With Ebooks
Free Trial
Free Gift
Deal
Eco-Friendly Textbook Alternative
Deal
Promos And Sales Available From Coursesmart
Shopping Tips:
• All of the CourseSmart eTextbook options available for sale on the website are going to be heavily discounted by at least 70% or more off their original list price. Coupon codes directly from the store will help bring these final prices down even more, sometimes stacking to help students save close to 90% off.

• Each of these digital textbook options are directly downloadable. This cuts down on shipping costs completely, with students being able to read these books on their mobile devices, eReaders, and through their web browser.

• Digital textbooks can be rented for even less than the 70% off purchase price, and those that are returned can be redeemed for credit to be used on future orders.
Posts You Might Be Interested In: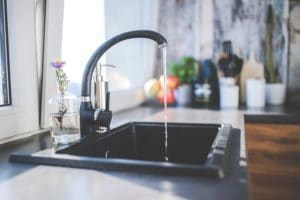 There are many ways to save water that will not force you out of your comfort zone and still help you keep more money in the wallet. Saving water is something you should consider…
For some people, the car is a necessary and unavoidable expense. However, keeping a car is not precisely cheap. Besides purchase, maintenance, and insurance, a car is expensive due to the high cost of…
About:
As a student in secondary or post-secondary schools you'll need a resource to help you find the textbooks for your upcoming courses. CourseSmart is a part of the VitalSource company and it gives students the resources that they need for the school year. On their website you can search for specific textbooks by entering the title, author, keyword, or ISBN of the book. If you sign up for an account you can access "My Bookshelf" which is a collection of all the textbooks that you still have access to. According to the company, the books that they have on the site are up to 60% off of regular prices.