Chinese Laundry Coupons
% Off
Save 50% On Monterey Ankle Bootie
% Off
15% off
Click to copy & open site
% Off
Receive 30% off
Click to copy & open site
% Off
Get 10% off on your purchase
Click to copy & open site
% Off
Receive 25% off your purchase
Click to copy & open site
$ Off
$50 Off On $150+
Click to copy & open site
$ Off
$30 Off On $100+
Click to copy & open site
% Off
Get up to 50% off on select items
% Off
15% off when you sign up for their newsletter
Deal
$5 shipping on $50 or more
Deal
Exclusive promos and offers with newsletter sign up
Deal
% Off
25% Savings on Regular Priced Items
Click to copy & open site
% Off
Joomla! templates prices reduced by 40%
Click to copy & open site
% Off
Free shipping on $50+ orders and get up to 50% off of shoes
Shopping Tips:
● Chinese Laundry offers an ongoing sale page, where you can find shoes from all lines, and in all styles, for up to as much as 73% off of original prices. A Just Reduced page is also available, where you can find similar discounts, but on more recently marked down shoes.

● The site's shipping policy allows all orders to ship for a flat rate of $5. However, an ongoing free shipping deal is available for domestic orders of $75+.

● Price Match is available from Chinese Laundry if you find the same item on another website for less than what you purchased it for through ChineseLaundry.com within 14 days of making your order.

● Occasional coupon codes are available for Chinese Laundry. These tend to be for between 5-70% off of select styles of shoes.

Posts You Might Be Interested In:
For some people, the car is a necessary and unavoidable expense. However, keeping a car is not precisely cheap. Besides purchase, maintenance, and insurance, a car is expensive due to the high cost of…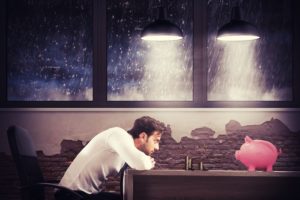 57% of Americans have less than $1,000 in their savings accounts, according to a 2017 survey by GOBankingRates. Although each person has different needs and it is difficult to establish the adequate dollar amounts…
About:
Chinese Laundry offers an assortment of footwear for a variety of occasions. Their items can certainly be of interest to those who are looking for items that are both fashionable and unique. You can shop for boots, booties, pumps, sandals, flats, wedges, and even sneakers, ensuring you can find something, regardless of the season, or your own personal sense of style. The sale section of the website is also worth paying attention to, regardless of the time of the year. You can also focus on a specific brand, from Chinese Laundry, to CL by Laundry, to Dirty Laundry, to Elsie, and more. The website also has a well-stocked clearance section.