Caliroots Discount Codes
Deal
Save 20% On Caliroots.Com
Click to copy & open site
Deal
% Off
20% Off Sitewide
Click to copy & open site
% Off
10% Off
Click to copy & open site
% Off
20% Off On Select Items
Click to copy & open site
% Off
20% Off Sitewide
Click to copy & open site
% Off
20% Off Sitewide
Click to copy & open site
$ Off
$20 Off On $50+
Click to copy & open site
% Off
50% Off On The Fleur Beanie At Caliroots
% Off
Caliroots Has 69% Off Of Blaze Of Glory Leather
% Off
% Off
Miss Me Offering 50% In Savings
% Off
Winter Sale Up To 70% Off
% Off
15% Discount On Select Sunglasses
% Off
Up To 70% Off On Select Jackets
% Off
Up To 30% Off On Select Items
Shopping Tips:
• Every order of at least $299 placed on the CaliRoots website will ship free of charge to the US through UPS. Customers can pay extra for express and overnight shipping options, and international orders are possible, too.

• Sign up for a free email newsletter account and you'll be able to save up to 15% off of your first order. Members will get special deals and discounts sent to them on a weekly basis.

• The REAL DEAL section of this website is home to substantial offers and savings opportunities. Customers can save up to 40% on merchandise advertised in this section.
Posts You Might Be Interested In: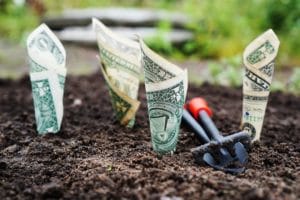 Making money is a priority for most people, but as important as making money is to know how to spend them. From college students who have to manage their finances for the first time…
The greatest financial danger of our age is fraud, either by mail, social media, over the phone or in person. Most common fraud is identity theft and according to a report by the Bureau…
About:
Caliroots carries an extensive collection of streetwear clothing for men and women. They have various brands that they carry in store including New Balance and Carhartt. By visiting the front page of their website you can browse through their inventory by brand, category, or if the items are on sale. If you take the time to scroll down the front page of the site, you can find items that have been recently marked down by up to 70% of their original value. If you're a shopper that is looking for casual clothing that you can wear out on the weekends with your friends, Caliroots is the retailer for you.