Blue Nile Canada Promo Codes
Deal
Select Financing And No Yearly Expense With The Blue Nile Mastercard
% Off
20% Off On Select Items
Click to copy & open site
% Off
10% Off
Click to copy & open site
% Off
Save 30% For Valentine's Day
Click to copy & open site
% Off
10% Off
Click to copy & open site
% Off
10% Off
Click to copy & open site
% Off
12% Off
Click to copy & open site
% Off
15% Discount On Jewelry
Click to copy & open site
% Off
15% Off On Select Rings
Click to copy & open site
% Off
20% Off On Select Orders
Click to copy & open site
% Off
25% Off On Select Jewelry
Click to copy & open site
% Off
Up To 50% Off On Select Jewelry
Click to copy & open site
% Off
10% Off
Click to copy & open site
% Off
24% Off On Madeira Citrine Rings
% Off
Save 38% On Channel Set Rings
Shopping Tips:
• Customers shopping the Blue Nile website will have a chance to save up to 70% or more off of loose gemstones and diamonds as well as complete pieces of custom jewelry. These deals and offers are available site wide, with special advertised promotions taking up the entire homepage.

• Create a free email newsletter account on the Blue Nile site to discover early presale offers, get discount codes and special pricing opportunities, and other member benefits at no charge.

• Free shipping to all addresses in Canada and the US is available from the Blue Nile company. Express, overnight, and international orders can be placed on this site as well.
Posts You Might Be Interested In:
There are various powerful reasons why many people choose to live or retire abroad. Besides the change of scenery and the chance to experience a new culture, the possibility to live in a place…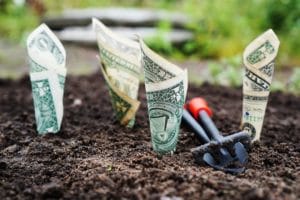 Making money is a priority for most people, but as important as making money is to know how to spend them. From college students who have to manage their finances for the first time…
About:
Blue Nile is a jewelry store that is available across the globe. You will have the opportunity to find something for everyone here. Not only will you have the opportunity to see the Blue Nile diamond, but you can communicate with the jeweler and designer and tell them exactly what it is you are looking for. What your vision is for the piece. Who it is for etc. They take the time to talk to their clients. And the California store location is open to the public, no appointment necessary, although optional. Take the time to check out their website, educate yourself with their inventory and take the time to ask questions at their retail location.