Trusted Housesitters Vouchers
Deal
Get 12 Months Membership Of House & Pet Owners For $99
Deal
% Off
% Off
Receive 25% off
Click to copy & open site
% Off
Receive 15% off your purchase
Click to copy & open site
Deal
Special deals and offers when you subscribe to their newsletter
% Off
Avail of ANY Membership at 25% Off
Click to copy & open site
Free Gift
Lock up an unlimited house sitter plan (one year) and get another 4 months for free
Click to copy & open site
Deal
Trusted Housesitters £408 Per Month Worldwide
Click to copy & open site
BOGO
Order a 3 month house sitter membership package and get a fourth month at no extra cost
Click to copy & open site
% Off
All memberships are 15% off
Click to copy & open site
Free Gift
Retirees stay free via Trusted Housesitters
Deal
Find Pet Sitters Right Now
Deal
Find the best vacation accommodations all throughout the United States of America
Shopping Tips:
● TrustedHousesitters.com primarily operates in the UK, USA, Canada, Australia, France, and New Zealand.

● Homeowners and professional housesitters can save over 60% on an annual membership plan when compared to a 3-month plan.

● Similarly, a Homeowner & Housesitter Combined Plan offers the best value for both homeowners and housesitters.

● Watch for special deals such as BOGO offers which the website may offer from time to time. For instance, TrustedHousesitters.com has previously offered Buy 3, Get 3 Months Free and Buy 6, Get 3 Months Free deals.

● Coupons may also be occasionally published. When available, they usually offer 20-25% savings on membership fees. Some coupons may only be applicable to specific membership plans.

Posts You Might Be Interested In:
Although they carry the responsibility of meeting the needs of millions of people, governments don't always make the wisest decisions when it comes to spending the taxpayers' money. Actually, some of the things that…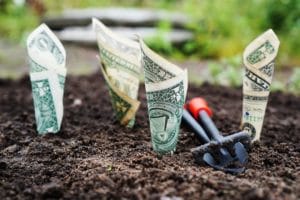 Making money is a priority for most people, but as important as making money is to know how to spend them. From college students who have to manage their finances for the first time…
About:
The Trusted Housesitters network is an online service that helps connect individuals that are looking to find a housesitter that they know they are going to be able to trust. This entire website is established as a community of like-minded individuals, many of which are willing to provide their housesitting service to those that are looking for this kind of assistance. Individuals that browse the platform will be able to select people in their local area by the amount of money that they charge, by their experience, and by their rating system provided by the platform. This gives homeowners the opportunity to find people that they know they are going to be able to leave their keys with without any headache or hassle.