SousVide Supreme Coupons
Free Gift
Get Complimentary Subscription To Food & Wine Magazine With Orders Over $50
% Off
Save Up To 14% On Vacuum Seal Bags & Zip Pouches
$ Off
Save $50
Click to copy & open site
$ Off
Up To $90 Off + Free Shipping
Click to copy & open site
Deal
Free 1-Year Subscription to Food and Wine on Orders $50 and up
Deal
Special promotional code on orders of $199 and up
Click to copy & open site
Free Gift
Get up to $23 in rewards for $42+ orders
Deal
SousVide Supreme Promo Pack at $499
Deal
$20 for SousVide Supreme gift cards
$ Off
$27 off of $55+ merchandise
Shopping Tips:
• Find special deals, promotional offers, and other discounts advertise directly on the Sous Vide Supreme homepage all year long. Many of these deals and discounts represent weekly deals, seasonal deals, and quarterly offers, with special savings opportunities advertised in the lead up to the holiday season.

• Create a free account on the Sous Vide Supreme website and get instant access to special members only deals and discounts that will not be made available anywhere else. Members will also be alerted to new stock, new deals, and be able to leverage presale opportunities that will be made available to nonmembers.

• Visit the DEALS section of the Sous Vide Supreme homepage and find merchandise that has been discounted by as much as 50% off or more.
Posts You Might Be Interested In:
There were times when one million dollars meant a lot, but the world is changing very fast and the economy is booming is some of the world's most developed cities. While one million dollars…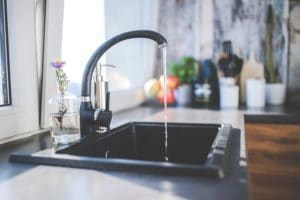 There are many ways to save water that will not force you out of your comfort zone and still help you keep more money in the wallet. Saving water is something you should consider…
About:
Chefs all over the world have been taking advantage of sous vide technology to cook meals with incredible precision, but now home cooks are getting into the action as well. The Sous Vide Supreme website not only gives home cooks and smaller restaurants the opportunity to take advantage of this new cooking technology, but they also offer affordably priced units that fit these smaller spaces as well. Cooks are going to be able to change the way that they prepare meals using this new technology, and they'll be able to get their hands on high tech solutions at discount prices when they purchase them from this retailer.