Shout Factory Coupons
% Off
Save 20% On Max Headroom: The Complete Series
Deal
$ Off
Up To $18 Off On New Releases
$ Off
Save $10
Click to copy & open site
Deal
Save With Discounted Offer
Click to copy & open site
% Off
Get Up To 30% Off Of Most Items
% Off
% Off
$ Off
Get $18 Off Of Your Purchase
Deal
$53.99 For Jem And The Holograms Series
Deal
Buy Steve Martin: The Television Stuff
Deal
$14.97 For My Little Pony DVD
Deal
$26.97 For Army Of Darkness Collector's Edition
Shopping Tips:
● Sitewide coupon codes are infrequent, but check the Specials section for DVDs discounted in the range of 10-40%. In general, gift sets are prominently featured within Specials.

● Also within the Specials section, check for DVDs which may feature a free gift, such as a limited-edition poster, included in the purchase price.
Posts You Might Be Interested In: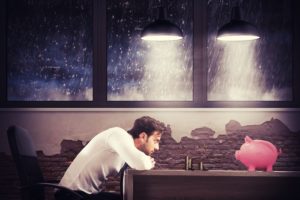 57% of Americans have less than $1,000 in their savings accounts, according to a 2017 survey by GOBankingRates. Although each person has different needs and it is difficult to establish the adequate dollar amounts…
Being a billionaire is one of the most common fantasies in the world, but many of the world's richest people live as though the billions in their accounts don't mean so much. Oddly, billionaires…
About:
Shout! Factory is a company that specializes in the retail of original film and television DVDs, as well as music CDs and children's CDs. This company's merchandise are segregated into categories for easier browsing – including new and upcoming releases, staff picks, kids and family, horror, comedy, drama, and numerous others. They also provide video clips so that consumers can gain access to snippets and previews of certain films or television shows. Their Shout! Blog features some of the latest movie and TV releases as well as lists and other articles that focus on films and shows. They allow individuals to place orders for delivery and issue payments online via their website where they offer visitors a complete catalogue and product line-up.