Sam Ash Coupons
Deal
Subbscribe And Get A $20 Coupon.
Deal
Samson Remote Receivers – $99.77
Deal
Get Clearance For Live Sound
% Off
Receive 15% off your purchase
Click to copy & open site
% Off
10% discount on $99+
Click to copy & open site
Deal
Save with on sale items
Click to copy & open site
$ Off
$40 Off On $299+
Click to copy & open site
Free Ship
Free Shipping on most $9.99+ items
Deal
% Off
Save 15% on accessories
Click to copy & open site
% Off
Sam Ash 20% Off Included W/ Free Delivery Orders Of $9+
Click to copy & open site
$ Off
Sam Ash $5 Voucher Spend $250+ With Free Delivery
Click to copy & open site
$ Off
Get $20 Discount On Certain Microphone Sets
Click to copy & open site
$ Off
Customers save $100
Click to copy & open site
Deal
Top quality DJ sound controllers available at deep discounts
% Off
Sale up to 65% on sale drums
% Off
Instruments and accessories up to 60% off
% Off
$ Off
Save Upwards Of $200 Most Products Site-Wide
Shopping Tips:
● You can qualify for free ground shipping for orders $9.99 and up. This offer is only valid for the contiguous US and for the standard shipping rate. The deal is ongoing but subject to change at any time.

● Discounts on sale items generally fall around 30-40%. Many coupons also come in the form of flat rate discounts applied to minimum purchases, such as $40 off $299 or $75 off $599.

● SamAsh has an On Time Guarantee: If it fails to meet its shipping guarantee, it will refund you with your shipping charges and send you a 20% discount coupon (discount limited to $2,000). Guarantee is based on certain rules, so it's best to check the website for full details.

● Through its money-back guarantee, Sam Ash will allow you to return your purchased item within 45 days of the shipping date for a full refund.

● There is a 60-Day Price Protection policy. If you find an authorized dealer selling a Sam Ash item for a lower price, Sam Ash will offer an even lower price or refund you the difference. See the website for more details.

Posts You Might Be Interested In: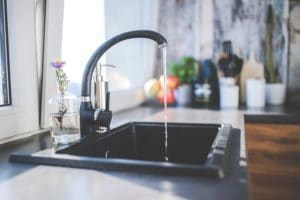 There are many ways to save water that will not force you out of your comfort zone and still help you keep more money in the wallet. Saving water is something you should consider…
Being a billionaire is one of the most common fantasies in the world, but many of the world's richest people live as though the billions in their accounts don't mean so much. Oddly, billionaires…
About:
Sam Ash is a musical instrument company that offers a complete line of instruments and accessories. The website is the gateway to many of the unadvertised discounts and clearance items. This New York based company has been a member of the music scene since 1924. You can save on instruments and accessories by shopping the clearance section or the sales sections. Sam Ash is credited with creating some of the most common instrument accessories that are used today like the cymbal stand and the first affordable wireless microphones. This innovative company still is focused on improving instrument accessories to assist the musicians.