ParisPass Coupons
$ Off
Save €10 On Your Booking With A Paris Pass
% Off
Receive 5% off
Click to copy & open site
$ Off
€14 Off Montparnasse Tower
% Off
Paris pass now 10% off
Click to copy & open site
% Off
Fleece jackets are 15% off
Click to copy & open site
% Off
Discount good for 7% off merchandise
Click to copy & open site
Free Gift
See the city of Paris with the free bus tour passes
Free Gift
No cost entry into the Gustav Moreau Museum
Deal
The free guide that opens up Paris
Deal
The Paris pass package includes many savings
% Off
Get 29% Discount On Booking Hop-On-Hop-Off Paris Bus Tours
Shopping Tips:
● Buying multi-day passes between four to six days lets you save as much as 65% compared to the normal two-day passes. Visit the Pass Prices page to browse the different rates for adults, teenagers and children.

● Promotional coupon codes typically offer discounts between 5-10% on all pass prices. Occasionally, discounts may be limited to four and six-day passes.

● Paris Pass occasionally has seasonal sale events where prices are lower by as much as €15 on six-day passes.

● Visit the Shipping and Collection page for more information about delivery charges for various destinations worldwide.

● The Paris Attractions page features the different tourist destinations the Paris Pass package offers, as well as discounts up to 15% off and free gifts from other establishments in the city.

Posts You Might Be Interested In:
Although they carry the responsibility of meeting the needs of millions of people, governments don't always make the wisest decisions when it comes to spending the taxpayers' money. Actually, some of the things that…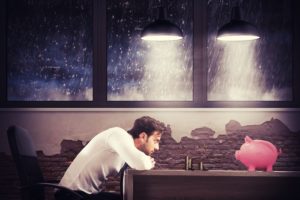 57% of Americans have less than $1,000 in their savings accounts, according to a 2017 survey by GOBankingRates. Although each person has different needs and it is difficult to establish the adequate dollar amounts…
About:
Paris Pass is a website that offers a way to purchase passes to all the attraction in Paris in one location. This pass bundles all of the attractions into one pass. There are different pass options for example visitors can purchase a different amount of days or they can exclude some attractions. Visitors can get the information that they need about the different types of passes by clicking on the tabs on the top of the landing page to learn more about the different types of passes and the costs. There is information about Paris attractions on the site as well that can be accessed by clicking on the tab at the top of the landing page.