Nexcess Coupons
Deal
Dedicated Plans From Only $359.95
Deal
Pay Only $24.95/Month Or $19.95/Year For M-Sip-100
% Off
40% Off On First Month Hosting Services @Nexcess
Click to copy & open site
Deal
Get One Month Free
Click to copy & open site
Deal
30% Off Yearly Shared Web Site Hosting
% Off
25% Off On Cdn Packages
Click to copy & open site
% Off
Receive 30% off
Click to copy & open site
% Off
Get 10% off on your purchase
Click to copy & open site
% Off
Save 5% on your purchase
Click to copy & open site
% Off
Up To 40% off
Click to copy & open site
Deal
$26.95 Per Month on Shared Hosting
Free Gift
100% free domain registration
Click to copy & open site
Deal
Simple plans starting at just five dollars a month
Deal
Secured dedicated IP for reseller accounts at just five dollars a month
Deal
Just $494.95-A-Month At Expression Engine Dedicated Host
Deal
Get the opportunity to register new domain names for as little as $15
Deal
Following the big announcement from Google we offer 10% on SSL licenses
Deal
CDN Plans beginning at $25 per month
Deal
$41.95/month for 200 shared hosting accounts
Deal
$19.95/month for SIP 100 shared resource
% Off
Save 40% with WordPress hosting package
Shopping Tips:
• Sign up for multiple months worth of service from Nexcess and get to take advantage of special deals and discounts that can represent savings of 25% or more off of traditional prices.

• Set up recurring automatic billing and get instant access to special savings opportunities and discounts that are not going to be available until this specialty payment option has been selected.

• Sign up for free email newsletters from Nexcess and take advantage of exclusive email only discounts, savings opportunities, and other deals that will only be sent out to email newsletter subscribers. Emails like this are going to be sent out on a weekly basis.
Posts You Might Be Interested In: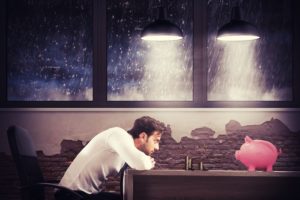 57% of Americans have less than $1,000 in their savings accounts, according to a 2017 survey by GOBankingRates. Although each person has different needs and it is difficult to establish the adequate dollar amounts…
Although they carry the responsibility of meeting the needs of millions of people, governments don't always make the wisest decisions when it comes to spending the taxpayers' money. Actually, some of the things that…
About:
Nexcess offers premium web hosting plans for small businesses and midsize organizations that are looking to deploy popular Content Management Solutions like WordPress and others. All of their web hosting solutions have been tailored to provide businesses with the best possible security, high levels of uptime, and dedicated support to make sure that these online businesses run just as smoothly as possible. Not only that, but customers will also be provided with a specific customer access number that they'll be able to call to take advantage of personalized support that is there to help them and only them when they call.