Monoprice Coupons
% Off
Save Up To 50% On Refurbished Items
% Off
Get Up To 67% Off On Presidential Savings
% Off
Save 35% on Sit Stand Dual Monitor
$ Off
£20 Off Return Flights
Click to copy & open site
Free Ship
% Off
Buy Ultra Slim HDMI Cables at 20% Off
Click to copy & open site
% Off
Buy 6ft Ultra Slim Series High Speed HDMI Cable and Save 43%
% Off
Get 20% Discount On Fixed Wall Mount
Click to copy & open site
$ Off
Get $10 Discount On All $50+ Purchases
Click to copy & open site
Deal
Weekly Monoprice Newsletters With Vouchers And Special Coupons
Deal
Case for iPhone 6/6s devices – Prices start at $560
Deal
Buy Digital Cams/Video Cams/Accessories
Deal
$18 And Free Shipping On Monoprice Premium HiFi DJ-Style Headphone With Detachable Cables
% Off
New products discounted by 30%
Shopping Tips:
● The homepage occasionally features a variety of special promos, which have previously included seasonal sales and flash deals.

● Check out the Weekly Specials page to take advantage of discounts as high as 30% off.

● Save up to 80% off your purchase by shopping on the Clearance page.

● Shipping costs are calculated on check out and are based on several factors, including destination and preferred shipping method. International shipping is also available.

● Connect with the company on social networks like Facebook and Twitter to participate in occasional sweepstakes and other events.

Posts You Might Be Interested In:
The grocery bill is the most constant expense of our daily lives. It is also something that we cannot take lightly if we care about our health and well-being. However, that does not mean…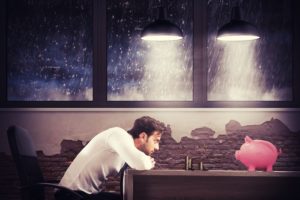 57% of Americans have less than $1,000 in their savings accounts, according to a 2017 survey by GOBankingRates. Although each person has different needs and it is difficult to establish the adequate dollar amounts…
Expired & Unreliable:
% Off
Save 20% On Holiday Decor
Click to copy & open site
About:
Monoprice specializes in accessories for electronics and other components that you may need for your sound system, printers, or even your televisions. When you first visit their website, scroll to the bottom of the page and you'll see transitioning images with information about current sales. For example, you may be able to get 40% off of accessories for home theatres or free standard shipping with some merchandise that they have in stock. Any other sales will be displayed in a banner at the top of the page and the sales will require a coupon code to be applied to your shopping cart.