Little Tikes Promo Codes
$ Off
Save $20 On Giddy Up 'N Go Pony Girl
% Off
Save 5% On All Orders
Click to copy & open site
% Off
% Off
15% Discount On Select Mooshka Dolls
% Off
45% Off Of Little Tikes Furniture
% Off
Save 50% On First Slide Bb
Free Ship
Free Delivery On Select Items
Free Ship
$ Off
$20 Off On Easy Store Bundles
Deal
$9.99 For Camo Garden Chairs
Deal
Exclusive Offers And Special Deals When You Sign Up For Their Newsletter
Deal
November Little Tikes US Deals Available
Deal
Shopping Tips:
● Enter current sweepstakes and you can win toys for children as well as products suitable for parents.

● Register your child's birthday to receive special discounts 30 days before the big day.

● Buy toys that are on sale for extra savings. Discounts can run up to 30%, but reductions are usually around 10%.

● Use discount codes currently available on the Little Tikes website. They seem to be changing every month and can be combined with merchandise already on sale.

● Type 'free shipping' into the search tab to find all toys eligible for said service.
Posts You Might Be Interested In:
Being a billionaire is one of the most common fantasies in the world, but many of the world's richest people live as though the billions in their accounts don't mean so much. Oddly, billionaires…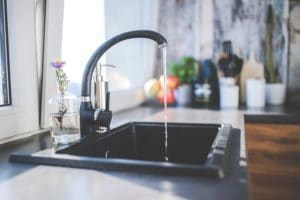 There are many ways to save water that will not force you out of your comfort zone and still help you keep more money in the wallet. Saving water is something you should consider…
About:
If you're searching for the right toys for children, Little Tikes is a company that has created items for kids of all different ages for decades. Their website includes an array of toys and functional elements that you can use in your child's bedroom, playroom, or in a professional preschool environment. When you visit the front page of their site you can browse through the products that they have for outdoor purposes, riding, furniture, preschool products, and items for babies. You can also take a look at the sale merchandise to see if there are any discounted items that you might be interested in buying.