In The Hole Golf Coupons
$ Off
Save $150 On Garmin Fenix 5 Gps Watches
$ Off
Save Up To $170 On Taylormade Jetspeed Drivers
% Off
10% Off
Click to copy & open site
% Off
Get 5% off and free delivery on $75 or more
Click to copy & open site
% Off
15% Off sitewide
Click to copy & open site
$ Off
$20 Off ON $100+
Click to copy & open site
% Off
Save 5% on orders valued at $100 or more
Click to copy & open site
% Off
Save 15% off during 2014 Ryder Cup sale
Click to copy & open site
% Off
Save 15% On $125 Orders This Memorial Day
Click to copy & open site
% Off
Get free shipping and 15% off of $125+ orders
Click to copy & open site
Deal
Starting At $99 GPS And Range Finders
Deal
Golding Training Aid From $695
Deal
Certain GPS Items For Sale @ In The Hole Golf
% Off
Iron clubs on sale for 40% off
% Off
All clothing up to 60% off
Shopping Tips:
● Enjoy free ground shipping on all orders worth at least $75 or more, delivered within the continental US.

● In the Hole! Golf will match other authorized retailers' prices if you request for a price match through phone or email, along with the details of the product and where it is advertised for a lower price.

● Customers can take advantage of the 100% Satisfaction Guarantee for the site's golf products and return or exchange purchased items within 30 days with no questions asked. The site's Playability Guarantee ensures that you can try out your new clubs or other equipment and still return it for a refund or exchange it for another item. Restrictions to the return policy include custom clubs, personalized items and pre-owned equipment.

● The store offers promotional coupons with discounts up to 15% off on all items sitewide. These discount coupons typically require a minimum purchase of $100. Other occasional coupons offer 5% off all orders with no minimum purchase required or provide a $100 discount with the purchase of featured products.

● The Outlet section lists many golf products and apparel discounted by as much as 70% off. There is also a selection of pre-owned items listed at bargain prices.

Posts You Might Be Interested In:
The greatest financial danger of our age is fraud, either by mail, social media, over the phone or in person. Most common fraud is identity theft and according to a report by the Bureau…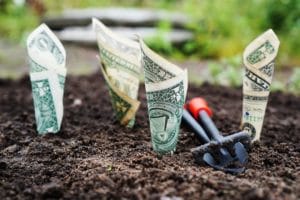 Making money is a priority for most people, but as important as making money is to know how to spend them. From college students who have to manage their finances for the first time…
About:
Golfers that are looking to save money on the newest golf equipment, golf clubs, golf bags, golf balls, and golf training aids are going to have the opportunity to buy brand-new and preowned products directly from In the Hole Golf. All of the merchandise available from this retailer is certified brand-new or certified preowned from the biggest brands in the business, and most of these products are reviewed by golfers that have actually ordered and played with the equipment before they write their reviews. This gives customers the confidence that they need to know that they are getting their hands on top quality options at great prices, completely outfitting their bags at a substantial discount.