G Adventures Coupons
% Off
Save 20% On Select Trans-Mongolian Adventure Tours
Click to copy & open site
% Off
15% Discount On South East Adventures
Click to copy & open site
% Off
15% Off On Select Tours
Click to copy & open site
% Off
15% Off On Teen Adventures
Click to copy & open site
% Off
20% Off On Select Orders
Click to copy & open site
% Off
10% Off On Tours
Click to copy & open site
% Off
10% Off On Tours
NomadicMattTravelAnywhere
Click to copy & open site
% Off
15% Discount Mexico Monarch Packages
Click to copy & open site
$ Off
Get $150 Discount
Click to copy & open site
% Off
% Off
15% Off On Himalayas Adventures
% Off
Get 20% Off Of Latin America Adventures
% Off
Up To 25% Off On Featured Travel Deals
% Off
Up To 25% Off On Last Minute Specials
% Off
Up To 25% Off On Select Tours
Deal
Investigate India Is 15% Off
Shopping Tips:
● Check the Promotions page for coupons on long-lead advance bookings to many of G Adventures' most popular destinations. These 15-20% coupon codes may be applied on trips scheduled for various times during the year.

● Conversely, the Last Minute Deals page features rates discounted up to 25% for available spots left on tours leaving within the next two months.

● Available coupon codes can offer up to 10% off sitewide, or flat-rate discounts around $100 for airfare or family trips.

● Check the Partner Offers page for discounts on services from other companies, including calling cards, airport parking and other travel services.

● You should also browse the Budget Adventures page for a list of G Adventures's lowest-priced all-inclusive holidays.
Posts You Might Be Interested In:
For some people, the car is a necessary and unavoidable expense. However, keeping a car is not precisely cheap. Besides purchase, maintenance, and insurance, a car is expensive due to the high cost of…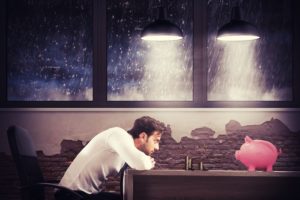 57% of Americans have less than $1,000 in their savings accounts, according to a 2017 survey by GOBankingRates. Although each person has different needs and it is difficult to establish the adequate dollar amounts…
About:
When you go on a vacation you won't want to choose something that's typical, you'll want something that you will remember for many years to come. G Adventures is a company that helps travelers to find the most exciting adventures around the world for their vacations. You can use their website to find information about potential activities and what you can expect from them. First you should visit the "Travel Styles" page to see the different available adventures. You can then learn about the different destinations around the world that offer the trips. To save on your vacation, take the time to view their specials that they may have available.