Equestrian Collections Coupons
Deal
Receive Free Shipping On $75+
Click to copy & open site
Free Gift
Complimentary Mrs Pastures Treats
% Off
10% discount On $50+
Click to copy & open site
$ Off
$10 off on $150 or more
Click to copy & open site
$ Off
$5 Off On $10+
Click to copy & open site
Free Ship
Free Shipping Sitewide on $200 or more
Deal
Always pay $9.95 for flat rate shipping everywhere
Click to copy & open site
% Off
Take 30% Discount On Certain Ultra-Premium Photo Paper (Glossy) W/ Free Shipping
Click to copy & open site
% Off
Save Upwards Of 15% On $50 Kid Riding Apparel Purchases
Click to copy & open site
Shopping Tips:
● Equestrian Collections coupons usually offer discounts on orders with a minimum purchase value, such as $10 off $99 or $15 off $200 orders.

● Check out the Equestrian Collections Free Shipping Program. You can pay a flat rate of $39.95 for one way free shipping or $59.95 for two way free shipping, with both offers good for up to one year. There are no minimum orders required. Additionally, the brand will periodically offer free shipping promo codes redeemable with a promo code and minimum purchase (example: $120).

● If you're not satisfied with your order, you can return it within 30 days of receipt for a refund or a replacement. There are some limitations in the items accepted so make sure you read through the Return Policy Special Cases.

● Join Equestrian Collections' Mount Up to Rewards Program and earn points every time you shop. For every 500 points you accumulate, you'll receive a $25 Rewards Certificate redeemable at any item from the shop.

● Shop Equestrian Collections' Sale and Clearance Sections and save up to 40% on boots, blankets and sheets, tacks and breeches.

Posts You Might Be Interested In:
The greatest financial danger of our age is fraud, either by mail, social media, over the phone or in person. Most common fraud is identity theft and according to a report by the Bureau…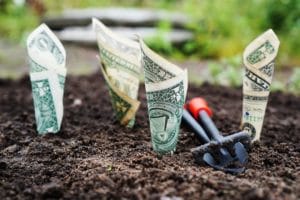 Making money is a priority for most people, but as important as making money is to know how to spend them. From college students who have to manage their finances for the first time…
About:
At Equestrian Collections, you can shop for a wide variety of products related to horses. Whether you need supplies for the barn, items for your horse, or apparel related to riding horses, you can find those items at this website. You can also shop for a range of products that feature horses, including books, CDs, DVDs, mugs, bottles, calendars, ornaments, and so much more. You can find gloves, boots, chaps, scarves, thermal socks, spurs, whips, crops, boots, and just about anything else a person could ever need. You can also find a large assortment of tools and equipment related to the barn, including cleaning supplies, fencing supplies, hay nets, and bags.