Deramores Coupons
% Off
Save Up To 10% On All Colour Packs & Kits
% Off
Save 10% On All Katia Knitting Yarn
Click to copy & open site
% Off
30% Off On Select Rowan Yarn
% Off
Save 15% Storewide
Click to copy & open site
% Off
15% Discount Twilleys Yarn
Click to copy & open site
% Off
15% Off On All Yarn
Click to copy & open site
% Off
15% Discount Sitewide
Click to copy & open site
% Off
15% Discount On Yarn
Click to copy & open site
% Off
20% Discount On King Cole Items
Click to copy & open site
% Off
Save Up To 15%
Click to copy & open site
% Off
Next Order Is 15% Off
Click to copy & open site
% Off
10% Off
Click to copy & open site
% Off
10% Discount On Rooster Yarn
Click to copy & open site
% Off
% Off
Up To 30% Off On Select Orders
% Off
50% Discount On Nordiac Gifts
Shopping Tips:
• Deramores customers that purchase at least £25 worth of merchandise from the web store will be able to take advantage of free standard UK delivery to addresses in the United Kingdom. Express, overnight, and international shipping options are available to customers as well.

• Check out the SALES section that Deramores offers to find exclusive discounts on all the merchandise that this company offers. Many of these deals represent discounts of up to 15% or more off of traditional retail prices. Special coupon codes can be applied to increase savings even further.

• Most manufacturer coupons are accepted by Deramores, though there are some exceptions. Contact customer service directly to learn more about specific coupons.
Posts You Might Be Interested In:
Cutting $500 of your monthly expenses may seem difficult at a first glance, but when you think that this means saving just an average $16 per day, you realize that you can actually do…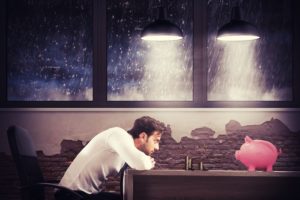 57% of Americans have less than $1,000 in their savings accounts, according to a 2017 survey by GOBankingRates. Although each person has different needs and it is difficult to establish the adequate dollar amounts…
About:
When it comes to arts and crafts it's important that you have a versatile retailer that has everything that you could ever ask for. Deramores is an online store where you can find an assortment of yarn, patterns, books, needles, and other accessories that you can use for knitting, embroidery, and sewing. On the front page of their website you can take a look at their featured products and best sellers such as various brands of yarn. You can also search for specific items with the search bar at the top right hand corner of the website. Customers that need assistance while shopping can send the company an email or call their customer service line.