Daz 3D Coupons
Deal
Free 3D Asset
Click to copy & open site
% Off
20% Off On 3d Plants
Click to copy & open site
% Off
30% Off Sitewide
Click to copy & open site
% Off
20% Off On Select Orders
Click to copy & open site
% Off
30% Off On $50+
Click to copy & open site
% Off
20% Off On Select Orders
Click to copy & open site
$ Off
Save $2
Click to copy & open site
Deal
Save With Discounted Offer
Click to copy & open site
% Off
% Off
30% Off Of Content For Platinum Members
% Off
% Off
% Off
Up To 40% Off On Select Purchases
Free Ship
Deal
3D Artists Get Free Content And Tools
Deal
Shopping Tips:
● Browse through the Sale items and get 30-50% discount when you buy at least one product. Items featured here are usually offered for a limited time only.

● Join the Platinum Plus Club and receive benefits such as extra discounts which can be up to 30%, exclusive discounts for new items and premier artists and free downloads.

● Save up to 70% off on Fast Grab 3D Models. Featured products are replaced daily.

● Occasionally, sales and promotions that promises up to 50% off on featured items are promoted on the homepage.

● Freebies are also available for Platinum Club Plus Members and with every purchase.
Posts You Might Be Interested In: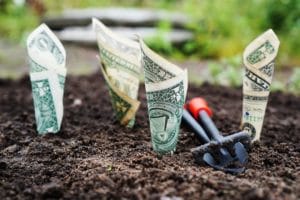 Making money is a priority for most people, but as important as making money is to know how to spend them. From college students who have to manage their finances for the first time…
For some people, the car is a necessary and unavoidable expense. However, keeping a car is not precisely cheap. Besides purchase, maintenance, and insurance, a car is expensive due to the high cost of…
About:
In today's technological age, creative development requires the use of 3D models, especially if you're designing a video game. Daz 3D is a program that you can use online to choose from a variety of different characters that have been created. When you visit the "Shop" tab you can browse through different 3D renderings that you can purchase and use in your own creative projects. Learning about the technology is important, which is why you should visit the "Technology" page. Also, potential customers can review how past customers have used their 3D images in their own projects to determine if they are interested in buying from Daz 3D.