CafePress.ca Coupons
% Off
Save Up To 45% On Junior's Raglan T-Shirts & More
% Off
Save Up To 45% On Junior'S Raglan & Jersey T-Shirts
% Off
Up To 50% Off Select Orders
Click to copy & open site
% Off
20% Off On All Orders
Click to copy & open site
% Off
25% Discount
Click to copy & open site
% Off
25% Discount Sitewide
Click to copy & open site
% Off
Get Up To 70% Off Of Your Cafepress Order
Click to copy & open site
% Off
Receive 20% Off
Click to copy & open site
% Off
Save 30%
Click to copy & open site
% Off
Up To 50% Off Sitewide
Click to copy & open site
% Off
20% Off On All Orders
Click to copy & open site
% Off
20% Discount
Click to copy & open site
% Off
20% Off
Click to copy & open site
% Off
20% Off On $50+
Click to copy & open site
Deal
Sitewide Savings Of 20%
Click to copy & open site
% Off
% Off
Up To 50% Off On Sale Items
Get The CafePress.ca Coupons and Promo Codes:
CaféPress is an online store that specializes in the retail of stock and user-customized products. It was founded in 1999 in California and offers consumers t-shirts, bags, mugs, wall clocks, calendars, and many others. This company allows clients to upload their own images, designs, logo, text, or graphics which can be used to customize CaféPress products. They also offer customers the option to print personalized and customized wall art and stationery upon request. Website visitors can gain access to the company's extensive collection of user-generated products and can place orders for delivery as well as issue payments online.
Shopping Saving Tips:
• Customers that use the Café Press coupon code "SEPT20" will save 20% off of their entire order through the month of September. These kinds of discounts are offered every month, right on the homepage.

• Join the Café Press website to receive exclusive coupon codes and special offers not made available anywhere else. Membership is free, and you'll also get the chance to make money selling your own products and designs on the platform.

• Customers can get free shipping just by becoming a Café Press Plus member. Membership is free, and it only takes 5 minutes to go through the entire sign up process.
Posts You Might Be Interested In:
Cutting $500 of your monthly expenses may seem difficult at a first glance, but when you think that this means saving just an average $16 per day, you realize that you can actually do…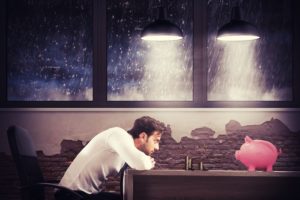 57% of Americans have less than $1,000 in their savings accounts, according to a 2017 survey by GOBankingRates. Although each person has different needs and it is difficult to establish the adequate dollar amounts…