Book Renter Coupons
% Off
Save Up To 90% When You Rent Your Textbooks
% Off
Receive 5% off book rentals
Click to copy & open site
% Off
Save 5% and get free shipping on 3 or more items
Click to copy & open site
% Off
Save 20%
Click to copy & open site
Free Ship
Receive free shipping on your order of $25+
% Off
Rent at BookRenter and Save 5%
Click to copy & open site
Free Ship
Get Free 2nd-Day Shipping After Spending $125
Click to copy & open site
Deal
The latest sales and promotions
Deal
Fast and cheap shipping prices both ways on every rental
% Off
When you rent, get up to 90% in savings
% Off
Take 5% off of two different book titles
% Off
Get free shipping and 10% off with coupons
% Off
Free shipping and up to 90% off of textbook rentals
Shopping Tips:
● BookRenter offers free standard shipping on all books, every day.

● BookRenter usually offers limited-time discounts which can be up to 72% on school items including flash drives, and more. 5% off coupons are also offered for a limited time.

● At the same daily rate, you can extend your rental.

● You can return the books within 21 days—no questions asked.

Posts You Might Be Interested In: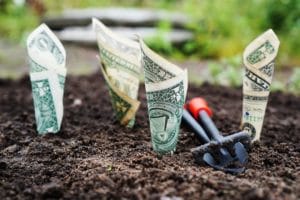 Making money is a priority for most people, but as important as making money is to know how to spend them. From college students who have to manage their finances for the first time…
The grocery bill is the most constant expense of our daily lives. It is also something that we cannot take lightly if we care about our health and well-being. However, that does not mean…
About:
Book Renter rents textbooks for college level classes. The visitor can search for books via the search box prominently placed on the home page in the center of the upper half of the page. Book searches can be done by either ISBN number (stock number), title or course number. Visitors can also shop using the tabs at the bottom of the home page. Tabs for popular rentals and top categories can be found at the bottom of the page. There is also links at the bottom of the page that help to navigate the site. Shipping is free both ways.