Best Western Hotels UK Voucher Codes
% Off
10% Off For Harley Owner Group Members
% Off
Save 20% With Flexible Rate Mastercard Bookings
Click to copy & open site
% Off
10% discount on select bookings
% Off
Pay with Mastercard and Enjoy 20% Savings on Flexible Rates
% Off
Save 20% on Flexible Rates When You Pay with Mastercard
% Off
Hotel reservation are 10-29% off
Click to copy & open site
Deal
Save By Joining Rewards Club
Deal
Book directly with Best Western, starting at only £39
% Off
Stay longer at Best Western Hotels Great Britain for up to 30% in discounts
% Off
Receive special offers through the Best Western newsletter
$ Off
Take $40 Off Donny/Marie Osmond Tix
Shopping Tips:
• Stay at Best Western hotels and accommodations all over the world and especially in the United Kingdom at a discount by taking advantage of the free booking tools provided by this company. Almost all hotel and accommodations booked through this platform will be discounted by as much as 15% or more, with other deals and offers available regularly as well.

• Download the free mobile applications provided by Best Western for iOS and Android devices to take advantage of special mobile only deals and discounts that aren't going to be made available anywhere else. Many of these deals and offers are geo-location specific and will pop up when you are in the proximity of a Best Western location.

• Sign up for the free email newsletter published by Best Wester and learn about upcoming deals, discounts, and exclusive member only rewards.
Posts You Might Be Interested In:
Being a billionaire is one of the most common fantasies in the world, but many of the world's richest people live as though the billions in their accounts don't mean so much. Oddly, billionaires…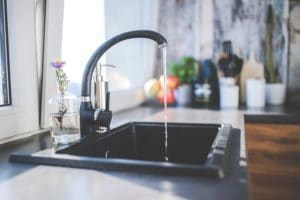 There are many ways to save water that will not force you out of your comfort zone and still help you keep more money in the wallet. Saving water is something you should consider…
About:
The Best Western UK is a hotel chain. Reservations can be made online. There is a search engine that visitors can use to determine availability at different locations. There is a blue button at the bottom of the landing page that users can click on to view special deals and savings. Rewards members can click on the button on the top of the landing page to enter the area that is meant for reward members. Visitors can join the rewards program by clicking on the link at the bottom of the page. Users can also navigate to specific hotels by clicking on the specific areas like London.