AllPosters.co.uk Voucher Codes
Free Ship
Get Complimentary Delivery On Orders Over £25
Click to copy & open site
% Off
Save Up To 75% On Select Lines In Clearance
% Off
40% Off Sitewide
Click to copy & open site
% Off
Receive 30% off your purchase
% Off
Receive 25% off your purchase
Free Ship
Free shipping on all orders
% Off
Shop at All Posters and Save 40% on MyPhotos
Click to copy & open site
% Off
Order Football Posters and Get 35% Off
Click to copy & open site
% Off
Save 40% on Selected Framing at Allposterscouk
% Off
40% Savings on All Art, Prints, Posters, Fine Art, and More
% Off
40% Savings on Last Minute Father's Day Gifts
% Off
Take 40% Off on MyPhotos Orders
% Off
Enjoy 50% Off on My Photos Orders
Click to copy & open site
Deal
Previous coupon codes
Click to copy & open site
% Off
Save Upwards Of 75% @ Allposter.co.uk Clearances
Get The AllPosters.co.uk Voucher Codes and Promo Codes:
All Posters UK is a UK based company that sells posters, framed art, photography and other wall art. An email sign up, pop up on the landing page offers 30% discount on your first order when you sign up. There are options for wall stickers, cardboard cut outs of famous characters and celebrities. Users can navigate the site by category or by clicking on the pictures on the site. There is a search box at the top of the homepage or by using the explore our products tab. There is a sale tab that users can click on to reach the sale items.
Shopping Saving Tips:
● The site often offers an incentive for signing up for the email listserve, such as 30% off their next order. Listserve subscribers also receive notifications of upcoming sales.

● Promotions and sales are regularly advertised on the AllPosters.co.uk homepage. Typical sales include 25% discounts off of full orders, or as much as 75% off featured products. Check the website for current sales.

● There are thousands of posters on the Clearance page which are mostly priced as much as £11.

● If you are not satisfied with your purchase, you may return it within 30 days of purchase for a full refund, less shipping.

● AllPosters.co.uk regularly offers coupons for around 20% off of your entire order, as well as as much as 35% off framing services or other specialty products.

Posts You Might Be Interested In:
The grocery bill is the most constant expense of our daily lives. It is also something that we cannot take lightly if we care about our health and well-being. However, that does not mean…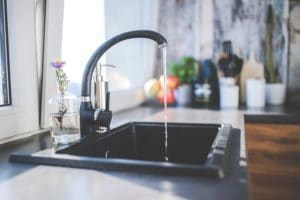 There are many ways to save water that will not force you out of your comfort zone and still help you keep more money in the wallet. Saving water is something you should consider…