360 Training Coupons
$ Off
Save $20 On 30 Hour Construction Certification Course
% Off
15% Off On Food And Beverage Courses
Click to copy & open site
% Off
15% Off sitewide
Click to copy & open site
% Off
10% Off all courses
Click to copy & open site
% Off
10% discount
Click to copy & open site
$ Off
Save $25
Click to copy & open site
$ Off
Save $10
Click to copy & open site
$ Off
$20 Off select courses
Click to copy & open site
$ Off
$15 Off On $85+
Click to copy & open site
% Off
$ Off
Deal
Classes For Healthcare Professionals At HealthCampus
Deal
$10.99 for TABC alcohol certification
Shopping Tips:
● You can sign up for a free online demo of a specific program before decide whether to pay for it. Go here to access the Demo Center. Note: demos may sometimes be unavailable on the page.

● Coupons, when available, usually feature discounts often between 10-25% for select programs.

● Some programs offer a yearly subscription option. The more users you sign up for a subscription, the less it will cost per user. Visit the Library Subscriptions section in order to inquire and learn about such subscriptions.

● All of the trainings are provided online, so there is no cost for shipping. Additionally, you print your certificate at the end of your course.

Posts You Might Be Interested In: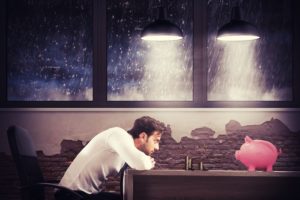 57% of Americans have less than $1,000 in their savings accounts, according to a 2017 survey by GOBankingRates. Although each person has different needs and it is difficult to establish the adequate dollar amounts…
Being a billionaire is one of the most common fantasies in the world, but many of the world's richest people live as though the billions in their accounts don't mean so much. Oddly, billionaires…
About:
360 Training is an educational site that offers thousands of online courses. Visitors can navigate the site by clicking on the circular navigation tabs that represent categories like "real estate" and "insurance education". There are many categories listed that can be accessed either via the circular banners or by using the links at the top of the homepage. There are different categories of users as well like Educators, Business, Learners and Partners that can be accessed by clicking on the tabs at the top of the landing page. Visitors can also browse by the most popular courses. There is a toll free customer service number. Users can save 10% on their order by registering their email address.